Precision tubes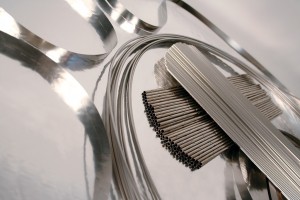 Our core business consists of producing by cold drawing precision tubes with small dimensions meeting the most demanding requirements.
Le Guellec company is an industry leader in different production processes of precision tubes.
Download our precision tubes data sheet
The different qualities of precision tubes
Le Guellec is able to offer to its customers different qualities: welded tubes (TIG, Plasma or Laser), seamless tubes.
Welded Tubes

A distinctive feature of Le Guellec welded tubes is the high quality of the weld. Tubes are welded on welding machines developed and produced in house so that quality is controlled and maintained at the optimal level.
Moreover, the highly qualified and experienced technicians guarantees the high quality of finishing their customers expect from a Le Guellec product: tight tolerances, low roughness surface, good straightness …
 Seamless tubes

When specified, Le Guellec can also offer seamless tubes.
Laser Welded Tubes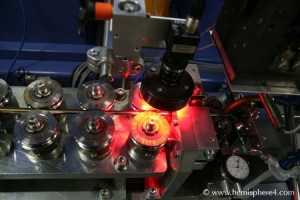 The Laser offer has been created for responding to cost pressures on high volume markets.
For this, Le Guellec company has developed a laser welding line able to produce small diameter and thin walled tubes according to a lean process and in large quantities.
The perfect control of this machine helps Le Guellec to offer products in the most advanced alloys.
The dimensions of precision tubes :
Le Guellec offers precision tubes with outside diameter from 0.20 to 35.00mm and with Wall Thickness from 0.05 to 2.50mm.
The precision tubes can be delivered in straight length, cut parts or coils.
The materials used for precision tubes :
Here after the different materials offered by Le Guellec :
– Stainless steels (304L/316L/316LVM/321/316Ti/347)
– Nickel alloys (Ni 200/201, Inconel 600/601/625, N52, Kovar, Mumetal)
– Copper, aluminium & other alloys on request.