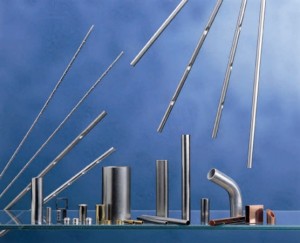 Because each requirement is unique, Le Guellec produces all of their products according to customers' specification.
Specialized since its establishment in the production of metallic precision tubes, le Guellec has also been producing precision profiles, for 20 years, dedicated to very demanding applications.
Thanks to their large machinery, Le Guellec is able to offer the best technical solution whatever the demand is (small, medium & large volume) & at the most attractive price.
Driven by this willing to offer additional services to their customers, Le Guellec recently acquired the company Procintre specialized in precision bending.